News


Read our latest news, stories and articles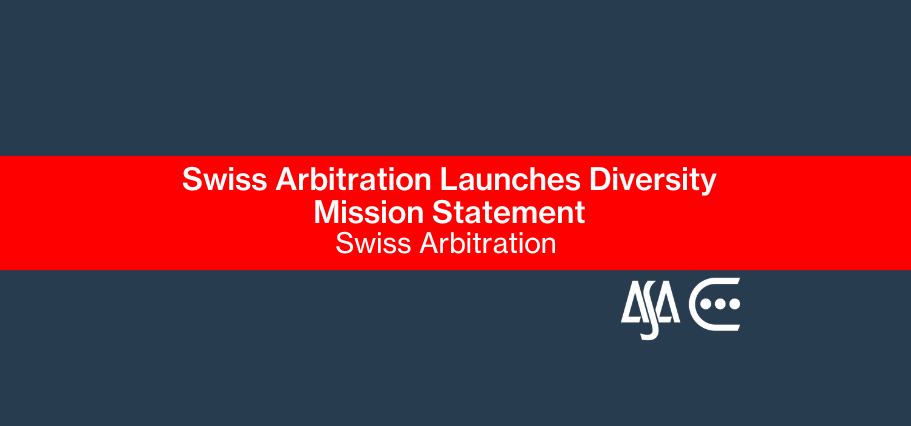 ---
Swiss Arbitration Launches Diversity Mission Statement
Introduction:
Swiss Arbitration, a global leader in arbitration and mediation, is taking an important step forward in its commitment to diversity and inclusion. With a rich history spanning over a century, Swiss Arbitration, under the guidance of the Swiss Arbitration Association (ASA), has established itself as a beacon of excellence in alternative dispute resolution.
Embracing Diversity:
In an increasingly connected world where diversity is paramount, Swiss Arbitration stands at the forefront, recognising that inclusivity is not just an aspiration but a necessity. With a commitment to a fair and just system of dispute resolution, Swiss Arbitration's newly launched Diversity Mission Statement strengthens its dedication to promoting diversity, equality, and inclusion in every aspect of its operations.
The Dimensions of Diversity:
Swiss Arbitration acknowledges that diversity encompasses a myriad of dimensions including race, ethnicity, gender, gender identity, sexual orientation, age, religion, national origin, disability, and socio-economic status. It is with this comprehensive understanding that Swiss Arbitration is committed to fostering an inclusive environment that values the unique perspectives and experiences of every individual.
Looking Ahead:
With the adoption of this Diversity Mission Statement. Swiss Arbitration continues its longstanding tradition of setting new standards in the realm of arbitration and mediation. By putting diversity and inclusivity at the forefront of its mission, Swiss Arbitration aims not only to promote these values in the field of dispute resolution, but also contribute to the rule of law through a global culture of fairness and equity.