News


Read our latest news, stories and articles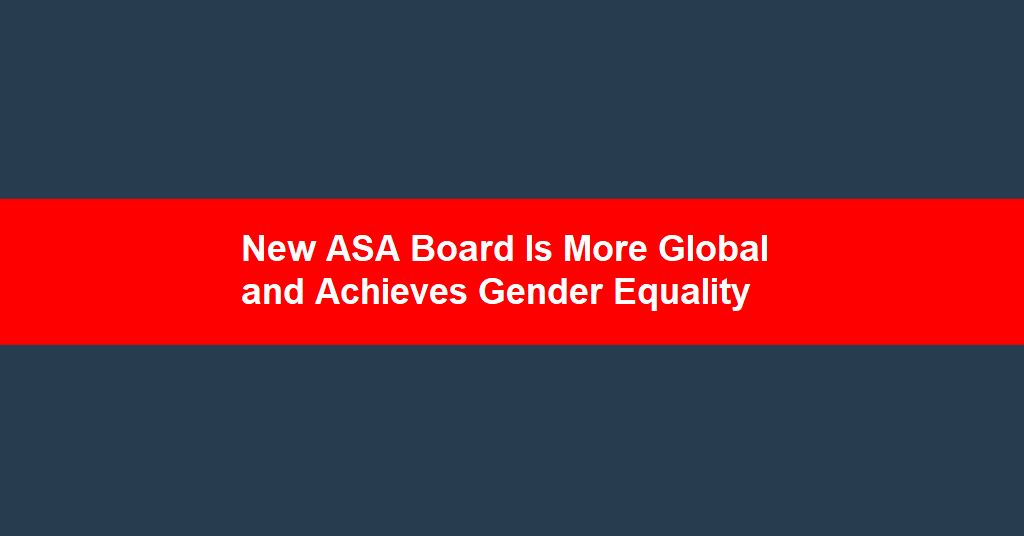 ---
New ASA Board Is More Global and Achieves Gender Equality
At its General Meeting on 16 September 2022, the members of the Swiss Arbitration Association (ASA) elected a new Board that starts its three-year term on 1 January 2023. With the new Board, ASA has pursued its goal of adding more foreign members to the Board and increasing its diversity. The new ASA Board becomes gender equal, expands its global representation with its one-third of foreign members, and balances out its Swiss representation.
The new ASA Board will be comprised of 28 Swiss and international arbitration practitioners, including in-house counsel. New members to the Board are Jan Michael Ahrens, Siemens AG Erlangen, Catherine Amirfar, Debevoise & Plimpton New York, Carine Dupeyron, Darrois Villey Maillot Brochier Paris, Anya George, Schellenberg Wittmer Zurich, Swee Yen Koh, Wong Partnership Singapore, Anna Masser, Allen & Overy Frankfurt, and Michele Potestà, Lévy Kaufmann-Kohler Geneva.
Anna Masser, who was newly elected to the Board from Germany states that she is thrilled and enthused to be joining exceptional colleagues and also longtime friends on the regionally and otherwise diverse ASA Board. "I look forward to working under Felix Dasser's leadership for at least the next three years and promote ASA and Swiss Arbitration globally and in particular also in Germany."
Stepping down from the Board by the end of this year will be Michael Hwang, Chambers of Michael Hwang Singapore, Andrea Menaker, White & Case London, Wolfgang Peter, Peter & Kim Geneva, Thomas Schultz, University of Geneva, and Nathalie Voser, rothorn legal Zurich.
Michael Hwang says that "it has been an honour and pleasure to have served on this Board under two Presidents of outstanding vision and ability, and I foresee this association going from strength to strength in the years ahead".
Felix Dasser of Homburger Zurich has been re-elected as President for a second term, with ASA members applauding his tremendous efforts in making the association fit for the future with the five-pillar strategy pursued during the term 2019 to 2022. The five pillars stand for ASA's focus on (i) thought leadership, (ii) training and talent, (iii) arbitration users, (iv) the Swiss Arbitration Centre, and (v) arbitration infrastructure (with the Swiss Arbitration Hub).
Felix Dasser comments that "the contributions of the current Board to ASA and to Swiss Arbitration in general were already exceptional. I am sure that the new Board with even more diverse members with so many different backgrounds will be at least equally exceptional. Working together for the benefit of arbitration users worldwide will be a great privilege and also a great pleasure to me."