News


Read our latest news, stories and articles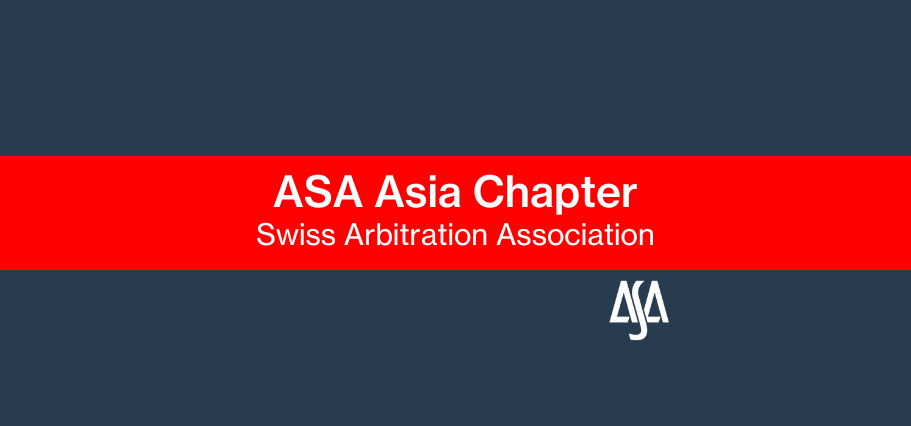 ---
ASA Launches Asia Chapter, Extending its Reach into Key Civil Law Jurisdictions
ASA, Switzerland's leading arbitration organisation, recognises the growing significance of Asia in cross-border investments and its key civil law jurisdictions. In line with its commitment to promoting arbitration in Asia, ASA announced the launch of the ASA Asia Chapter at a bespoke conference in Bangkok on 8 May 2023, organised in collaboration with the Thailand Arbitration Center (THAC) and regional law firm Tilleke & Gibbins.
The ASA Asia Chapter serves as a platform for bringing together arbitration practitioners and users in the region, and it will be led by a group of distinguished ambassadors, including prominent arbitration practitioners. Together, they will work towards strengthening ASA's engagement with the Asian arbitration community and contributing to the development of arbitration in the region.
With the launch of its Asia Chapter, ASA aims to expand its reach in Asia and establish a stronger presence in the region. This initiative aligns with ASA's commitment to promoting thought leadership, training and talent, arbitration users, the Swiss Arbitration Centre, and arbitration infrastructure through the Swiss Arbitration Hub.
For the second time in Asia, after a successful event in Vietnam in 2019, ASA offered its popular ASA Arbitration Practice Seminar. Organised together with the Hong Kong International Arbitration Centre (HKIAC), the seminar took place from 5 to 7 May 2023 in Phuket, Thailand. The event was sold out less than a month after registration opened, highlighting the great interest in arbitration in Asia and the need for organisations like ASA to have a stronger presence in the region.
As a non-profit organisation, ASA promotes arbitration through leadership, education, and support for arbitration users. ASA's work in the field of arbitration has helped to establish Switzerland as a leading arbitration destination worldwide. The launch of the ASA Asia Chapter is a significant step forward for ASA and its commitment to promoting arbitration in Asia.
To learn more about ASA and its work in the field of arbitration, please visit our website.
---