News


Read our latest news, stories and articles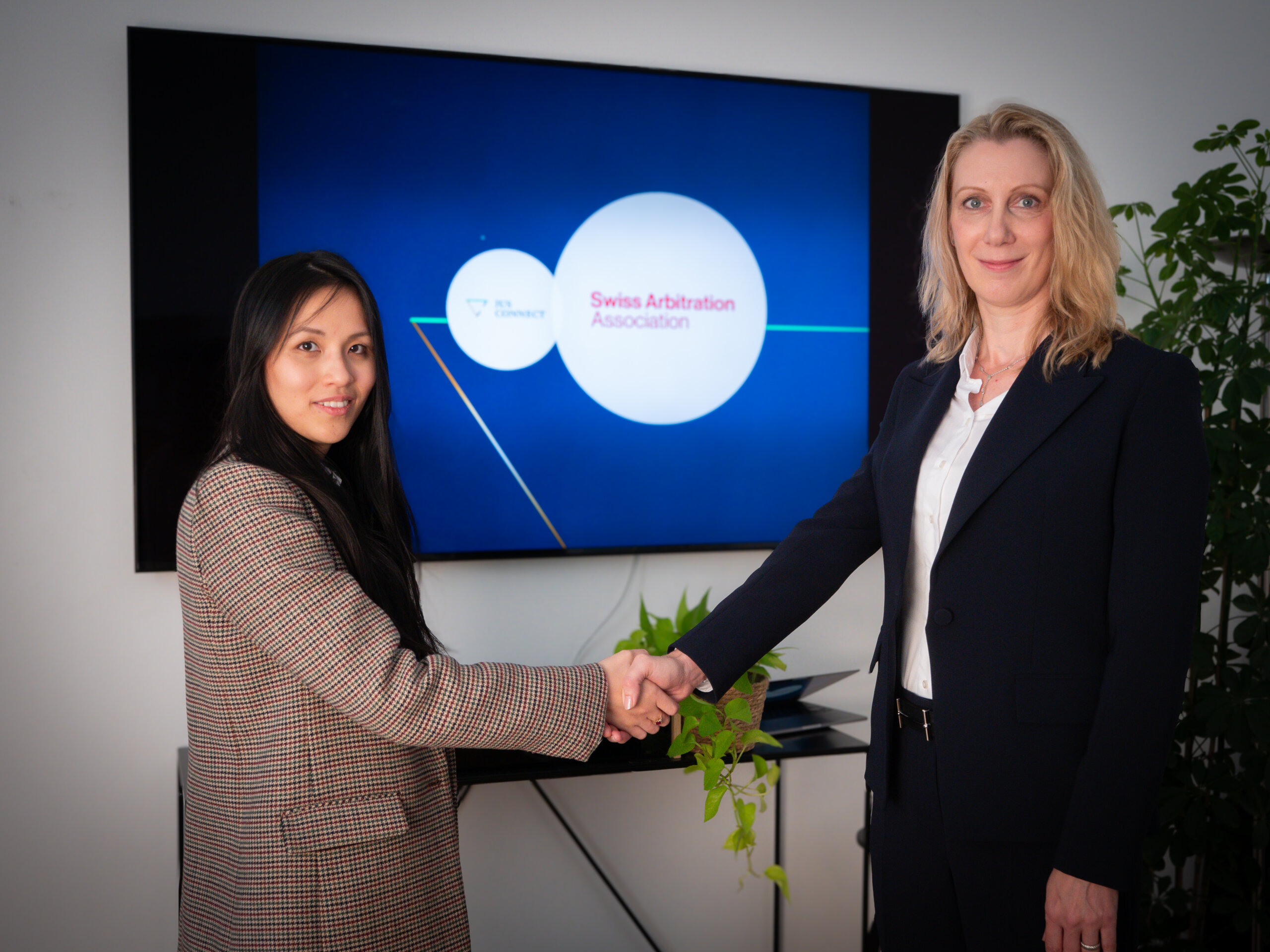 ---
ASA Announces Strategic Partnership with Jus Connect to Launch Tribunal Secretary Platform
The Swiss Arbitration Association (ASA) is proud to announce its strategic partnership with Jus Connect to launch a groundbreaking Tribunal Secretary Platform to revolutionise finding and working with tribunal secretaries in international arbitration. This collaborative effort is the first global solution for connecting arbitrators and tribunal secretaries worldwide.
Speaking about the partnership, Dorothee Schramm, Executive Committee Member of ASA, leader of the Project Team and independent arbitrator, said:
"ASA and the Project Team are excited to build this Platform, which is all about connecting people who are open to independent collaboration. The Platform promotes diversity and transparency and will help younger practitioners work with arbitrators around the world."
She continued:
"ASA's goal is to offer arbitrators and tribunal secretaries worldwide a more flexible way of working together. With its focus on new technologies and committed team of can-do professionals, Jus Mundi is the perfect partner for delivering this solution."
The members of the ASA Project Team leading this transformative initiative are:
Speaking about the collaboration, Hanh Huynh, Head of Jus Connect, stated that:
"We are excited to join forces with the Swiss Arbitration Association to create a comprehensive global Tribunal Secretary Platform. This partnership also reflects Jus Connect's commitment to offering data-driven arbitration professional choices using technology. With our shared commitment to promoting diversity and amplifying visibility for tribunal secretaries, we are certain that this Platform will be a strategic tool to shape the future of arbitration."
This unique Platform will aim to:
Enable arbitrators to find tribunal secretaries worldwide who are open to work with them on an ad-hoc basis and have the right profile for a specific case.
Provide numerous templates to facilitate the cooperation between arbitrators and external tribunal secretaries and encourage transparency.
Honour and amplify the work of tribunal secretaries by making their profiles easily accessible worldwide.
Foster diversity and inclusion in the field of arbitration and help tribunal secretaries secure appointments.
Give visibility to their experience as tribunal secretaries with data-backed insights.
The tribunal secretary search, tribunal secretary profiles and templates will be freely accessible to the entire arbitration community as part of this partnership.
The Platform will be integrated into Jus Connect, which is already used by the arbitration community with over 2,000 claimed profiles. The Platform will be unveiled at the beginning of 2024 and operative shortly thereafter.
The Platform has also received the support of leading arbitration professionals, including (from West to East) Stanimir Alexandrov, Karl Hennessee, Gabrielle Kaufmann-Kohler, Georg von Segesser, Michael Hwang, Yoshimi Ohara and Doug Jones.
---
About the Swiss Arbitration Association (ASA): The Swiss Arbitration Association (ASA, Association Suisse de l'Arbitrage) is a non-profit association and leading arbitration think tank with over 1,000 members in Switzerland and worldwide. ASA brings together the world's most eminent arbitration practitioners from six continents and 50+ jurisdictions. For more information, please click here.
About Jus Connect: Jus Connect, powered by Jus Mundi's vast arbitration and international law database, delivers data-backed profiles and analytics, transforming the arbitration professional selection process and connecting firms to enhanced visibility and revenue opportunities. For more information, please click here.