News


Read our latest news, stories and articles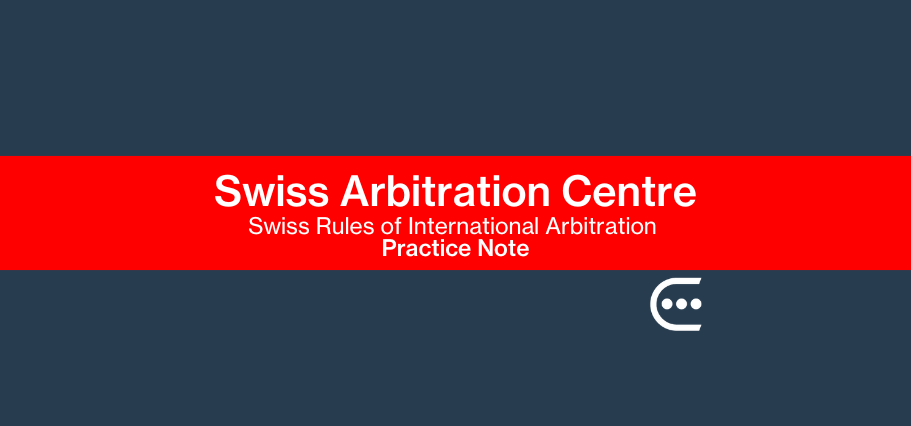 ---
Swiss Rules of International Arbitration Practice Note
The Swiss Arbitration Centre is delighted to announce the launch of its Practice Note to the Swiss Rules of International Arbitration. The Practice Note provides guidance on the Centre's practices in administering arbitration proceedings and is an invaluable tool for all Swiss Rules arbitration users.
Recognizing that arbitration rules leave many questions regarding the actual administration of proceedings by the relevant institution unanswered, the Practice Note provides users with explanations and guidance regarding how the Swiss Arbitration Centre applies the Swiss Rules in practice. Mirroring the structure of the Swiss Rules and covering all key phases of the arbitration process, the Practice Note describes what users can expect from the Court and the Secretariat at each stage of the arbitration. Where appropriate, hands-on examples are provided.
The Practice Note reflects the amendments that the 2021 revision of the Swiss Rules entailed. While the focus of the revision was primarily on updating the Swiss Rules to take into account the latest trends and developments, the amendments that were introduced also served to clarify and reinforce the role of the Court and the Secretariat in various respects, including in the administration of complex cases involving cross-claims, joinder, and intervention of third parties. How the Court and Secretariat deal with these processes is explained in detail in the Practice Note.
The Swiss Arbitration Centre is convinced that the Practice Note will provide practitioners across the globe with even greater predictability regarding the administration of Swiss Rules arbitrations and further cement the trust that they already place in the Swiss Rules.
Xavier Favre-Bulle, President of the Arbitration Court, comments that "when revising the Swiss Rules of International Arbitration in 2021, we intentionally kept the text short and decided not to add express provisions covering matters that are already implicitly addressed by the Swiss Rules, such as the tribunal's power to order early dismissal. At the same time, however, we considered that corresponding explanations could be provided in a separate document, and we worked closely with users to identify those issues on which they considered additional guidance would be most useful. We believe that the Practice Note is a key tool that provides answers to most questions that arise regarding the concrete application of the Swiss Rules by the Swiss Arbitration Centre."
Andrea Meier, member of the Arbitration Court and of the task force drafting the Practice Note shares that "members of the Court and the Secretariat have worked hard to put together and explain in practical terms the Centre's practices in administering arbitration cases at each step of the proceedings. We are excited about the result of this effort, which will allow users to safely navigate through their arbitrations under the Swiss Rules."