News


Read our latest news, stories and articles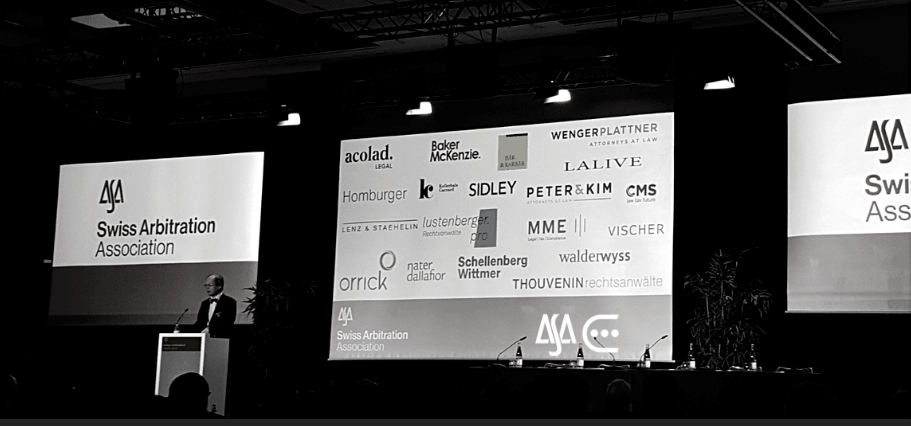 ---
Swiss Arbitration Winter Conferences
Following the major re-organisation of the landscape of arbitration and ADR in Switzerland in the course of 2021, the Swiss Arbitration Association (ASA) as well as the Swiss Arbitration Centre organised the Swiss Arbitration Conferences and Gala Dinner on 3 and 4 February in Geneva.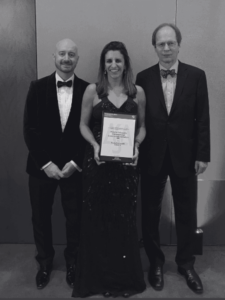 At the occasion of the ASA Gala Dinner, Nadia Darwazeh, Head of Arbitration at Clyde & Co in Paris, was awarded the ASA Prize for Advocacy in International Commercial Arbitration 2022.
The prize is awarded bi-annually to counsel who, through their exceptional talents in advocacy, contribute to promoting the effective resolution of international commercial disputes through arbitration. Previous prize winners include Chris Boog (2020), Mohamed S. Abdel Wahab (2018), Melissa Magliana (2016), Raëd Fathallah (2014), Philippe Pinsolle (2012), and Chris Boog (2020).
Felix Dasser, ASA president and partner with Homburger in Zurich, presented the prize and says that "it was a great pleasure to bestow the biennial ASA Advocacy Price on Nadia Darwazeh, an extraordinarily gifted advocate and a wonderful person."
Chris Boog, Vice-Chair of the International Arbitration Practice Group of Schellenberg Wittmer in Zurich, who won the prize in 2020 and held the laudatio, "is thrilled that Nadia was chosen as the winner of this year's ASA Advocacy Prize. She is a stellar lawyer and advocate while representing the ideal type of bold, brave, curious and truly international arbitration practitioner who will ensure that arbitration remains the go-to dispute resolution mechanism for international commercial players in the future. I wholeheartedly congratulate her on her win and hope this accolade will motivate younger lawyers to follow in Nadia's footsteps and always follow their inner voice when it comes to career decisions and otherwise."
Nadia Darwazeh "feels truly honoured that the ASA has awarded me this prestigious prize. Oral advocacy is one of my favourite aspects of international arbitration and it is fantastic to be recognised by my peers for it. To me, oral advocacy is about telling a compelling story to the tribunal. At the same time, it is also about taming wild horses – by this I mean controlling the witness, holding the reins tight, but then also following your instinct and letting the witness loose a little bit to get the best result out of the cross-examination. It is important for younger arbitration practitioners to go and seek out opportunities of oral advocacy, go out of their comfort zone and have the confidence to do so. It is equally important for the more seasoned arbitration practitioners to grant such opportunities early on and instil confidence."
The conferences took place in hybrid format with almost 200 participants joining onsite and some following online. The events brought together many key players of the alternative dispute resolution community in Switzerland and abroad. It was a pleasure for everyone to meet face-to-face after many virtual hearings, meetings, and events.
On the first day, the Swiss Arbitration Centre held its annual Innovation Conference on the topic of "Money in Arbitration", which was organised by Gisela Knuts of Roschier in Helsinki and Christian Oetiker of Vischer in Basel.
Christian Oetiker comments that "the topic, which per se did not sound very innovative, proved to be an excellent choice as the speakers were able to shed light on innovative aspects and discuss issues that were not in the focus of arbitration practitioners such as the financing of arbitral institutions."
Gisela Knuts shares that "we wanted to be innovative also as to the concept, combining a panel discussion with a world café, and ending with an Oxford style debate. This worked out well and we got a lot of very positive feedback on the set-up."
On the second day, ASA held its annual Winter Conference on the topic of "Good Faith in International Arbitration – Myth, Reality, Label… or All of the Above?" organised by Elliott Geisinger, Head of Schellenberg Wittmer's International Arbitration Group in Geneva, and Christoph Müller, professor for contracts, torts and comparative private law at University of Neuchâtel.
Christoph Müller comments that "the brilliant presentations on the historical and comparative, substantive and procedural, Common and Civil law approaches to the polymorphic notion of "good faith" and its application in international arbitration provided the audience with numerous thought-provoking perspectives and practical advice".
Korinna von Trotha, Executive Director of ASA and the Swiss Arbitration Centre, "is thrilled by the truly enthused participants of the Swiss Arbitration Conferences and Gala Dinner finally exchanging again in a lively and humorous atmosphere. The timing of the conferences happened to be perfect as the Swiss Federal Council announced the lifting of important Corona-restrictions just a day before the start of the conferences."